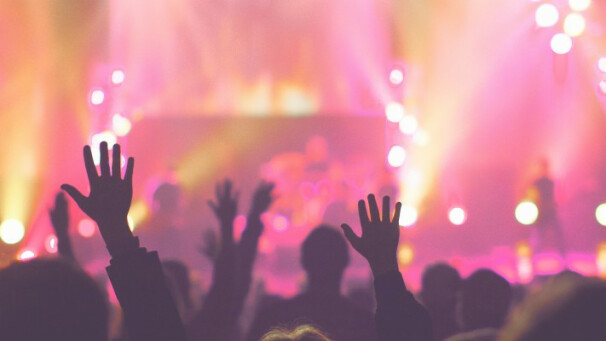 Here at Grace Point Church, we strive to dedicate ourselves not only to the arts (music, design, creativity), but a commitment to serve Jesus in all that we do. (Colossians 3:17)
With the task of facilitating worship at GPC, we are devoted to loving God and loving others through our resources to communicate the greatest love story to our surrounding community and the world. We are intentional and serious about our role, therefore as a ministry we desire to live and uphold by these mandates:
We believe worship is transformational.
"Therefore, I urge you, brothers and sisters, in view of God's mercy, to offer your bodies as a living sacrifice, holy and pleasing to God—this is your true and proper worship. Do not conform to the pattern of this world, but be transformed by the renewing of your mind. Then you will be able to test and approve what God's will is—his good, pleasing and perfect will." – Romans 12:1-2
We are called to clearly and specifically remind the church of what God has shown us about himself in the person of Jesus Christ. Jesus came to live a perfect life, to die on a cross to atone for our sin, and rose again in three days to now reign as the King of Kings and Lord of Lords.
"For I decided to know nothing among you except Jesus Christ and him crucified." - 1 Corinthians 2:2

"For I delivered to you as of first importance what I also received: that Christ died for our sins in accordance with the Scriptures." -1 Corinthians 15:3

"He himself bore our sins in his body on the tree, that we might die to sin and live to righteousness. By His wounds you have been healed." - 1 Peter 2:24

"In this is love, not that we have loved God but that He loved us and sent His Son to be the propitiation for our sins." - 1 John 4:10
We believe in acknowledging our dependence in God's Spirit, and having eager expectations to see His Spirit empower, exhort, convict, or impress upon our planning and "normal" means of preparation to act/react humbly through faith and trust in the Spirit's leading when we gather together.
"Jesus gave them this answer: "Very truly I tell you, the Son can do nothing by himself; he can do only what he sees his Father doing, because whatever the Father does the Son also does." – John 5:19
"But the Helper, the Holy Spirit, whom the Father will send in my name, he will teach you all things and bring to your remembrance all that I have said to you." – John 14:26
"For we are the circumcision, who worship by the Spirit of God and glory in Christ Jesus and put no confidence in the flesh" – Philippians 3:3
"At once I was in the Spirit, and there before me was a throne in heaven with someone sitting on it." - Revelation 4:2
We believe the Spirit's power in our meetings go hand in hand with a radical commitment to the authority and sufficiency of God's word. Our church cannot be Spirit-led unless they're Word-fed. Singing and preaching are meant to exalt the glory of Christ in our hearts, minds, and wills. Our whole service is considered worship; the whole meeting should be filled with God's Word.
"All Scripture is breathed out by God and profitable for teaching, for reproof, for correction, and for training in righteousness." -2 Timothy 3:16
"Addressing one another in psalms and hymns and spiritual songs, singing and making melody to the Lord with your heart," – Ephesians 5:19
"Let the word of Christ dwell in you richly, teaching and admonishing one another in all wisdom, singing psalms and hymns and spiritual songs, with thankfulness in your hearts to God." – Colossians 3:16
We believe our role is to facilitate flow in corporate worship, motivate the church through scriptural truths, and proclaim the gospel through our example, encouragement, and exhortation on and off stage. But most importantly, we are to proclaim the gospel to ourselves and each other in the midst of our busy and messy lives.
"Those who look to Him are radiant." – Psalm 34:5
"Now I would remind you, brothers,of the gospel I preached to you, which you received, in which you stand, and by which you are being saved, if you hold fast to the word I preached to you—unless you believed in vain. For I delivered to you as of first importance what I also received: that Christ died for our sins in accordance with the Scriptures, that he was buried, that he was raised on the third day in accordance with the Scriptures," - 1 Corinthians 15:1-4
"Reminding ourselves of the gospel is the most important daily habit we can establish. If the gospel is the most vital news in the world, and if salvation by grace is the defining truth of our existence, we should create ways to immerse ourselves in these truths every day. No days off allowed." – C.J. Mahaney, Living the Cross Centered Life
Music
Contact -
Click here if you'd like to serve on our worship team. Please print & fill out the form & return to Chachie McDonald.
Audio Engineering & Media
Contact -
If you are interested in serving on the audio and media team, please contact Carlton Jones.
Kids Production
Contact -
If you are interested in serving on the Kids Production team, please contact Gaby Knox.