Living Large
Series Information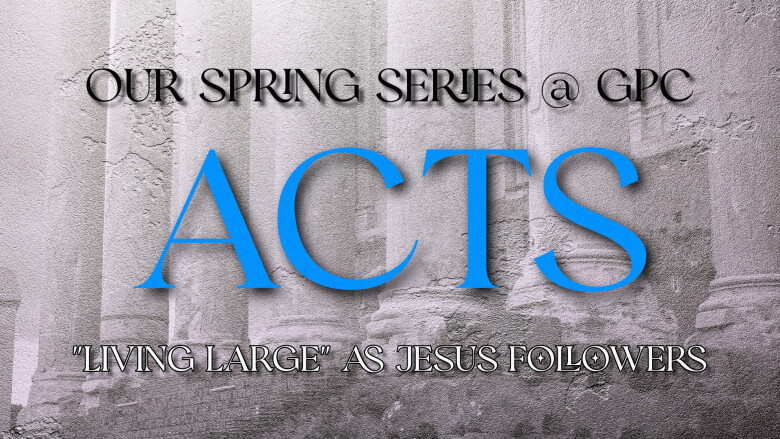 Living Large
In this new spring series, we are diving into the Book of Acts. Each week we will read and reflect on a passage in this fast moving book full of the actions of the Holy Spirit. After Jesus' crucifixion, resurrection and ascension, the early disciples were wondering what God had in store for them and their ongoing ministry. The answer to what God had in store for them … and for us is described in the Book of Acts.
What begins to unfold in the Book of Acts, becomes more powerful and personal than anything the early followers of Jesus could have ever imagined. In the gospels, the focus was on God coming to us in the person of Jesus Christ. Which was miraculous!
In the Book of Acts we see a shift of focus to God now working in us and through us as the Holy Spirit empowers his church to launch out to extend God's grace and love to an entire world.
As we unpack the stories packaged in the Book of Acts, may God give us as a church family more of His power and wisdom to shine even brighter for Him.