Evan & Anna Lee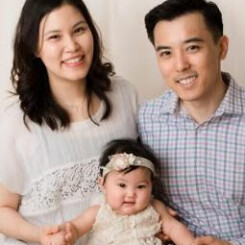 Description
We are a group of parents that meet to encourage each other, pray and study God's Word together.

Currently, we are having a zoom chat bi-weekly on the weekends. We have met on both Saturdays and Sundays due to varying professional and personal schedules in our group.

We poll for the best upcoming gathering time across families for each small group meeting which is usually 12:30pm to 2pm.
With the success of in-person fellowship since last term, we plan to continue meeting outdoors at GPC.
For this 'small group season', along with catching up each week, our group will be using the discussion guide that is part of GPC's "Case for Christ" Sunday series that is studying through the gospel of Mark.
Email Evan at
or Albert Hsiao at for more details.