Young Married Group led by Matt and Jennie Whitney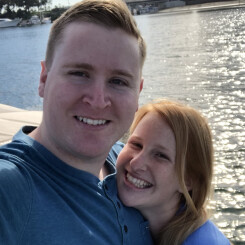 Description
We are a group of young married couples without kids that meet to encourage each other, pray and study God's Word together.
We also have a fun hang out event once a month to get to know each other better and grow deeper in our relationships.
We currently meet at our house on Monday nights from 7pm - 8:30pm.
Please email me ( ) for the address if you are interested in joining.
This Fall, along with catching up each week, our group is currently going through Francis Chan's small group devotional called, "We are Church".
We also sent out a weekly email of prayer requests to help keep each other in mind as we go about our daily lives.