Women's Evening Bible Study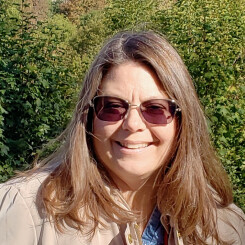 Description
On Thursday nights, our women's Bible study will be focusing on the life, ministry and impact Jesus made back in the first century and in and through our lives today.
Thursday Evenings 6:30 - 8:30 p.m.
Meeting Downstairs Room 1B
To love and follow someone, we must first know them. Join us as we study the Gospel accounts of Jesus' life, His struggles, His messages, His sacrifices, His victories, and His impact. We will discuss how to live like He lived, have His passions, understand how to deal with everyday struggles, serve Him and others lovingly, and so much more.

Let us get to know our Savior intimately, understand His message, and experience Him in all aspects of our life.
For more details, email Shana Lewis at
To view the reflection notes, please click here. To print the notes, right click and select print from the menu.