Holly Hastings and Amy Barnhart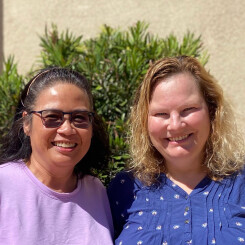 Description
We are a group of women in our 40's and 50's that meets to encourage each other, pray and study God's Word together.
Along with catching up each week, our group will be using the discussion guide that is part of GPC's "Case for Christ" Sunday series that is studying through the gospel of Mark.
We are currently using "Googlemeet" to meet together on-line, Sunday afternoons from 3:30pm to 5pm.
If you want to join us, please email Amy or Holly and we'll send you a link to our next meeting :).
For more details, email Amy at or Holly at