« Back to Staff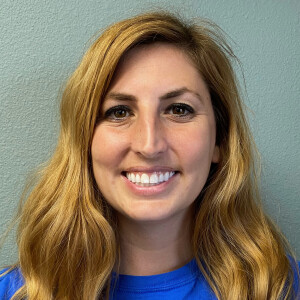 Ciera Heimbigner
Children's Ministry Director
About me:
I am a San Diego native, living in various parts of San Diego, (having a deep love and passion for this city!) before relocating to Carmel Valley to be a part of Grace Point Church! Growing up, my faith and relationship with Jesus was always an integral part of who I was and still am today. I have always been passionate about prayer, pursuing Jesus, understanding God and the Bible intellectually as well as spiritually, helping others in their faith journeys and teaching the truth of God and the Bible to children as well as loving them and being a part of their stories. I have about 8 years of professional experience working in children's ministry and in tutoring/academic settings.
Education:
I am very passionate about education and hold three degrees. I have a B.A. and M.A. in English literature, with a minor in Religious Studies, both earned from San Diego State University. Additionally, I also hold a M.A. in Theological Studies from Bethel Seminary.
Favorite Hobbies:
Reading, writing/journaling, praying, scrapbooking, riding horses, playing volleyball, spending time with family and friends, being at the ocean, riding on sailboats, cleaning and organizing, and playing with my pets.
Favorite Foods:
Salads, Salmon, Ice Cream, Mexican food and In-N-Out
Favorite Bible Verses:
"Trust in the Lord with all your heart and lean not on your own understanding; in all your ways submit to him, and he will make your paths straight." - Proverbs 3:5-6
"And the God of all grace, who called you to his eternal glory in Christ, after you have suffered a little while, will himself restore you and make you strong, firm and steadfast." - 1 Peter 5:10
Bucket List:
Write/publish a book and go to these three locations: Italy, Germany and Israel