« Back to Staff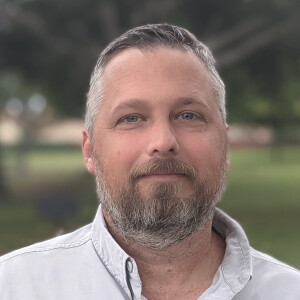 Rick Thompson
Pastor of Missions & Maturity
About me:
I grew up in San Diego, but I've had the privilege of living all around the world with my family as we served God as missionaries. We lived in Central Asia, Europe, and South Asia, and now God has brought us all back to California. I now have the honor to serve Grace Point Church as the Pastor of Missions and Maturity. I'm thrilled for this opportunity because I am passionate about helping people find Jesus and then grow into the purpose for which they were created. I am married to Jonell and together we have two wonderful adult children.
Education:
I have a BS in Business Administration from Indiana Wesleyan University and I'm close to finishing a Master's from Northeastern Seminary.
Hobbies:
When I can find the free time, I enjoy hiking and backpacking. I also like to travel and explore new places, and my newest hobby is T20 cricket (The sport, not the insect. Look it up!)
Food:
Overseas, I craved good Mexican food, but now I find myself craving Austrian Schnitzel.
A Favorite Bible Verse:

One that's been particularly meaningful to me lately has been Psalm 37:23-24:
The Lord makes firm the steps
of the one who delights in him;
though he may stumble, he will not fall,
for the Lord upholds him with his hand.
Still On My Bucket List:
I've got a friend who just took a cruise to Antarctica, completing a visit to all seven continents. I've got a lot of ground to make up, but maybe someday ;)