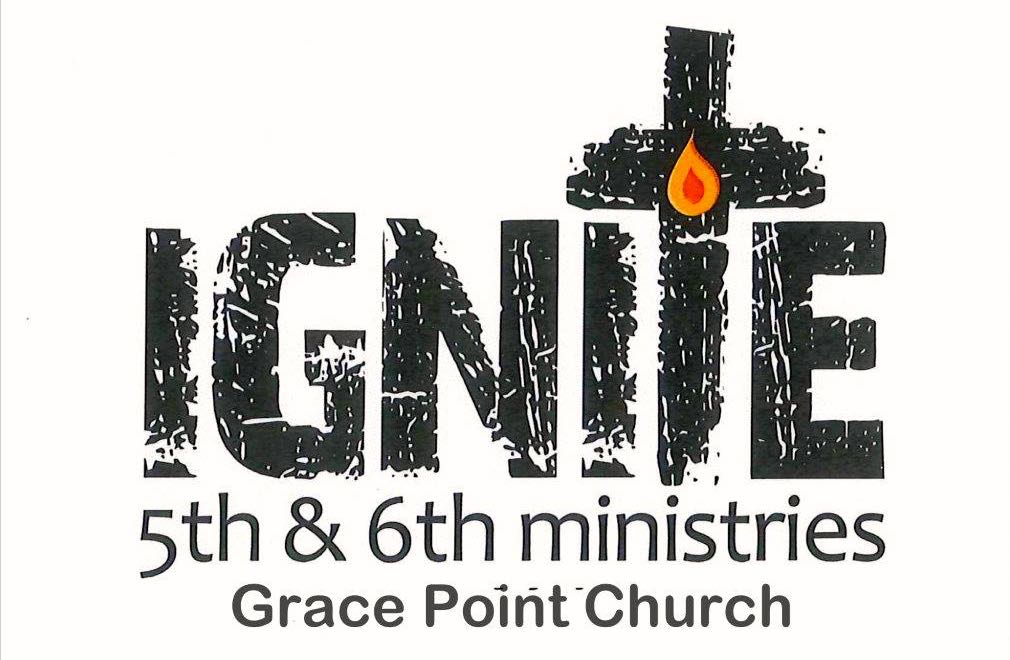 Ignite is Grace Point Church's 5th & 6th grade ministry. Our ministry exists to reach out to students and equip them to love God, love others and grow strong in their faith in Jesus Christ.

Sunday Services (9:00am & 11:00am)
Ignite meets on the first floor of our Student Ministry Building where our students have a blast playing games, worshipping and learning how the Bible practically applies to their lives.
Wednesday Night Poolside Study (6:00pm to 8:00pm)

So far the Greggs & Reid's have invited us into their homes for the fun & spiritual growth to continue this summer. While God can work in any setting, we're looking forward to building community intermixed with belly flops & Bible verses. We're always looking for more pool chaperones! What to expect: Watery shenanigans & good company. Location: Tony & Erin Reid's home.

Ignite Fun Nights on Friday or Saturday Nights
Each month we have an awesome event designated specifically to hang out and have fun. Check out the calendar to get more specifics on when and where those events are happening.

Ignite World Changers
We're partnering with organizations in our community to make a difference throughout the year. We'll be collecting food for our Canned Food Drive, baking Loaves of Love for Thanksgiving outreach, collecting Change to Make Change in the world and packaging food for those who are hungry locally & globally, all to spread God's love to all parts of our community and the world.
For more information regarding Ignite,
email Jesse Phelps at